People
Dr. jur. Alexander Grieger
Business Counsel (Univ.)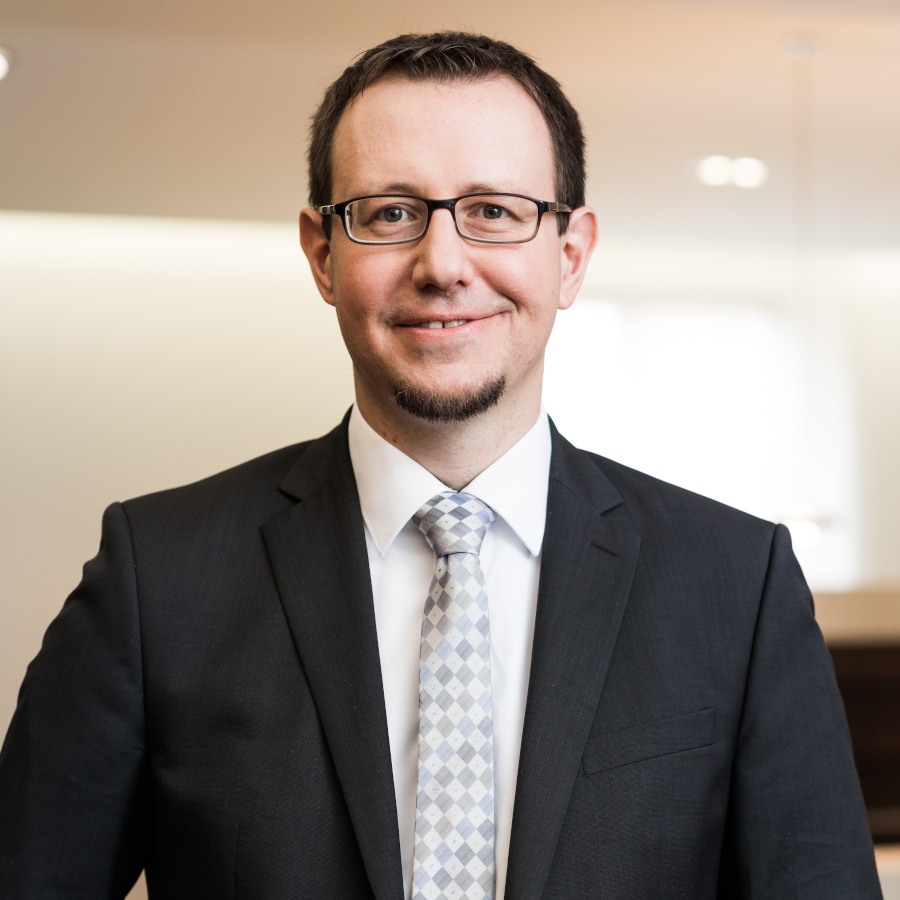 We support you in out-of-court dispute resolution by means of business mediation. As a business mediator, I am the pilot for your professional and interest-oriented conflict resolution, both in intra- and inter-company conflicts. The Mediation Act provides the framework for a structured and confidential mediation process, in which the parties to the conflict are supported by the mediator with methods from the areas of communication/visualization, conflict resolution and decision-making. The goal is to develop business win-win solutions for all parties involved and to avoid costly and time-consuming court proceedings. I would be happy to explain to you whether business mediation can be useful in your specific individual case.
My consulting focus is also on the interface between law and business. Do you want to harmonize complex legal issues with a business approach within the framework of a holistic risk management? Then I will be happy to support you. After all, the best legal recommendations are of little use if they are not integrated into structures and processes on the basis of a risk-benefit analysis. Together with THORWART's specialized lawyers, we develop appropriate and sustainable solutions.
fields of activity
Structural change and change processes →
Contractual risk management →
Compliance →
Business mediation →
Career
Today: trained mediator with focus on business mediation
commercial manager/authorized signatory of THORWART Verwaltungen GmbH.
2021 Completion of doctorate as "Dr. jur." with the topic: "Legal Limits of Contractual Exemptions and Limitations of Liability in B2B Export Contracts", published in the Betriebs-Berater series of publications on business law
2008 - 2018 most recently: Head of Human Resources & Legal Affairs/Authorized Signatory of Leistritz AG, Nuremberg, thereof: 2010 - 2015 Head of Legal Affairs, Data Protection Officer (TÜV SÜD) of Leistritz AG, Nuremberg
2013 Certified Restructuring Manager (DGfKM Deutsche Gesellschaft für Krisenmanagement e.V.)
2003 - 2008 Studies Internat. Business Law at FAU Erlangen-Nuremberg, thesis topic: "The criminal and civil liability of a listed industrial group and its executive bodies for economic offences committed by its employees", of which: 2007 - 2008 Working student Group Legal Department of LEONI AG, Nuremberg
2005 - 2006 Working student PMC/Planning & Reporting at Rödl & Partner GbR, Nuremberg
2000 - 2003 Training as business economist (VWA) at Josef Witt GmbH/OTTO Group, Weiden i.d. Opf.