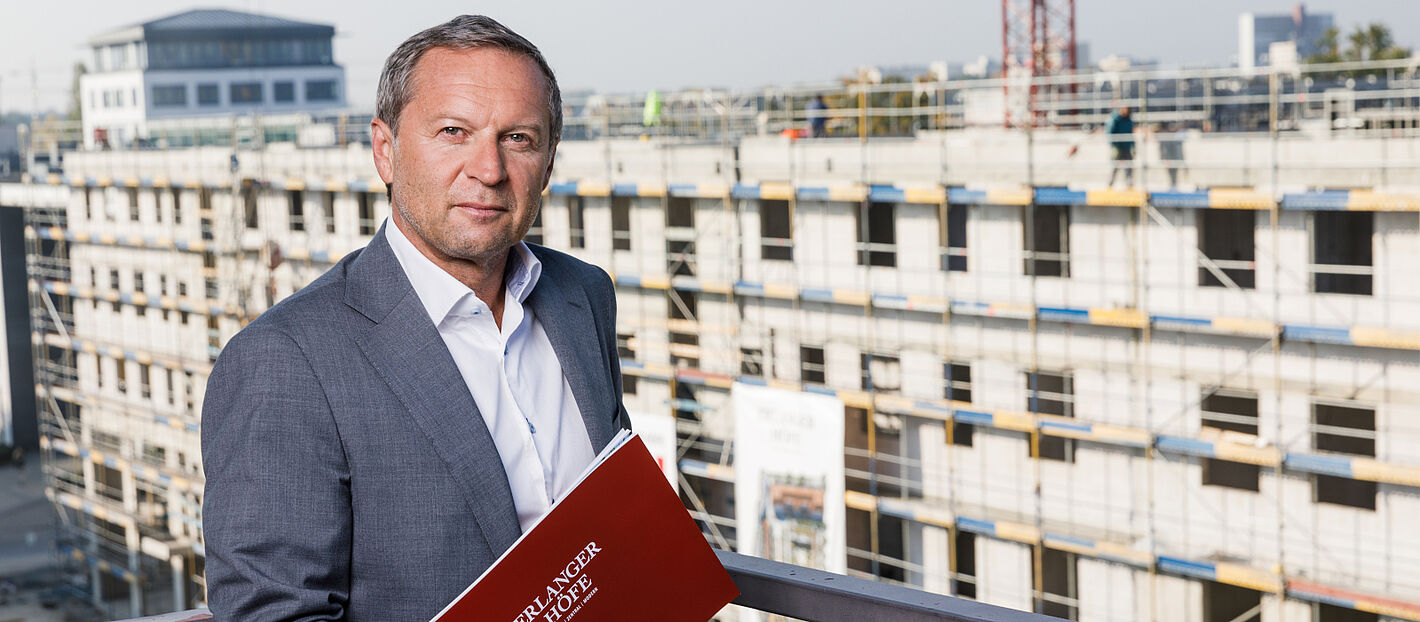 "THORWART Consult is a head start for me. Entrepreneurial and human."
When Georg Engelhardt looks over his construction site of the Erlanger Höfe, he sees the rapid progress with enthusiasm. "Almost at the finish line," the passionate racing driver nods contentedly and admits that sometimes things are not going fast enough for him: "The construction industry is characterized by strong growth. It is clear that there is a strong demand for sites in exposed locations. You need stamina and a strong partner at your side". THORWART Consult has accompanied the group of companies for years in the area of location development. "The location of a property is a decisive factor", the building contractor emphasizes and sees this confirmed by the high demand of his clients.
Georg Engelhardt also wants to pass on the success story to his son: "For THORWART Consult, my company is not just any company. It still remains my life's work, which can be developed further in the next generation," says the Porsche driver, knowing what he will do with his free time after the handover.

Georg Engelhardt,
Managing Director of Engelhardt Holding GmbH
Georg Engelhardt is managing director of the group of companies with the same name. The Forchheim-based company has been operating on the regional and national market since 1985. After the establishment of an office and branch office structure, the focus today is exclusively on real estate.
Your contact for this topic from the areas: