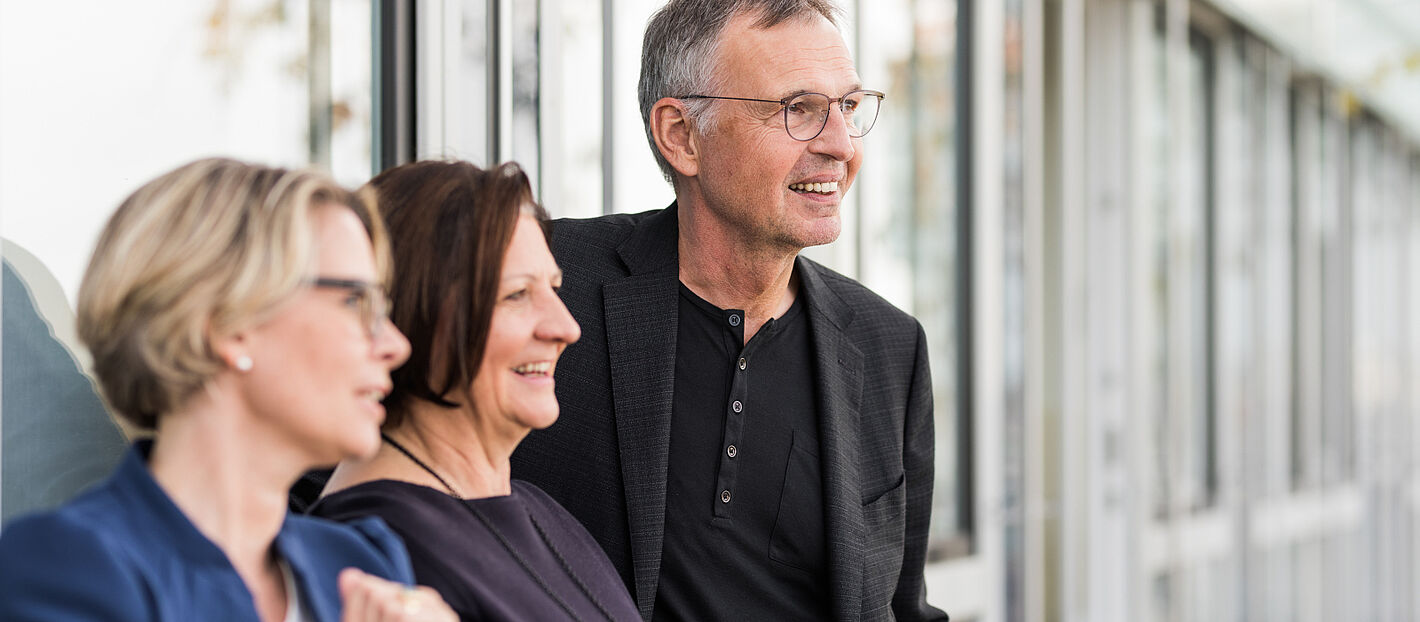 Three entrepreneurs from three different industries have joined forces to form THORWART Consult in 2018: Next to Kerstin J. Thorwart, the founding team includes Dirk von Vopelius and Katrin Bulitta-Dahm. With their many years of technical and management expertise and their cooperative consulting approach, they support people in management positions in the sustainable development of strategic potentials.
In doing so, they are united by their commitment to a value-creating and at the same time people-oriented and performance-oriented climate in the entire context of an organization. Because they know that people will shape tomorrow. The name THORWART Consult has its roots in the renowned business law firm THORWART Lawyers Tax Consultants Auditors.
Learn more about the history of THORWART Lawyers Tax Consultants Auditors.